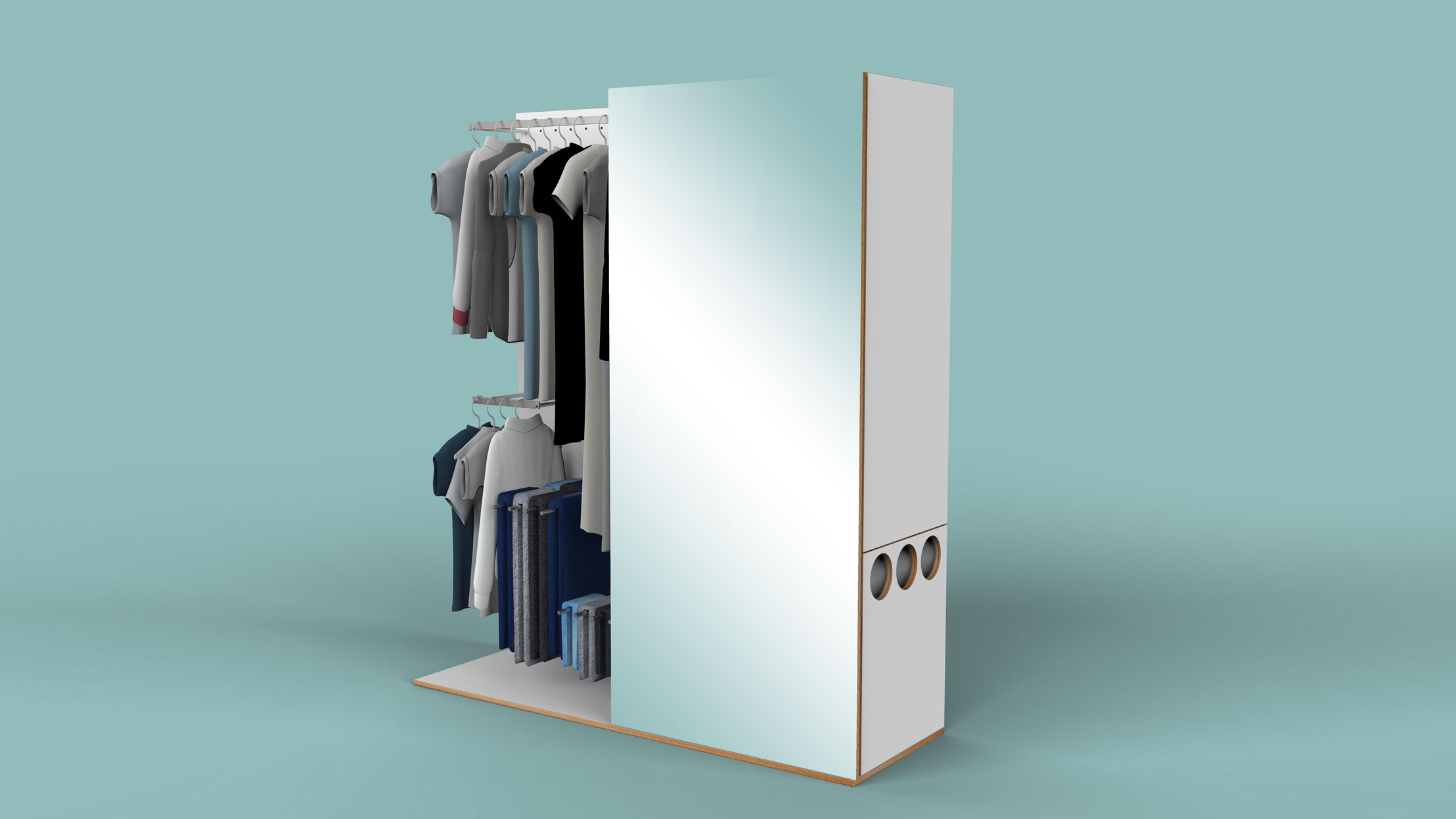 Sècharmoire
The symbiosis of a wardrobe and laundry stand.
The modular wardrobe saves the user both space and a lot of time, because Sècharmoire allows you to hang up the clothes directly after washing, dry them there and be organised immediately.
Product Design 2
Lea Dörr
Supervisor
Andreas Belthle
2017
Hochschule für Gestaltung
Schwäbisch Gmünd
Modular System
The main part of the cabinet consists of a rear wall with threaded holes in a reasonable grid, which can be equipped with poles. For example, long poles can be used to hang clothes or two short poles, connected with a clothes rail, can be used for hanging clothes hangers.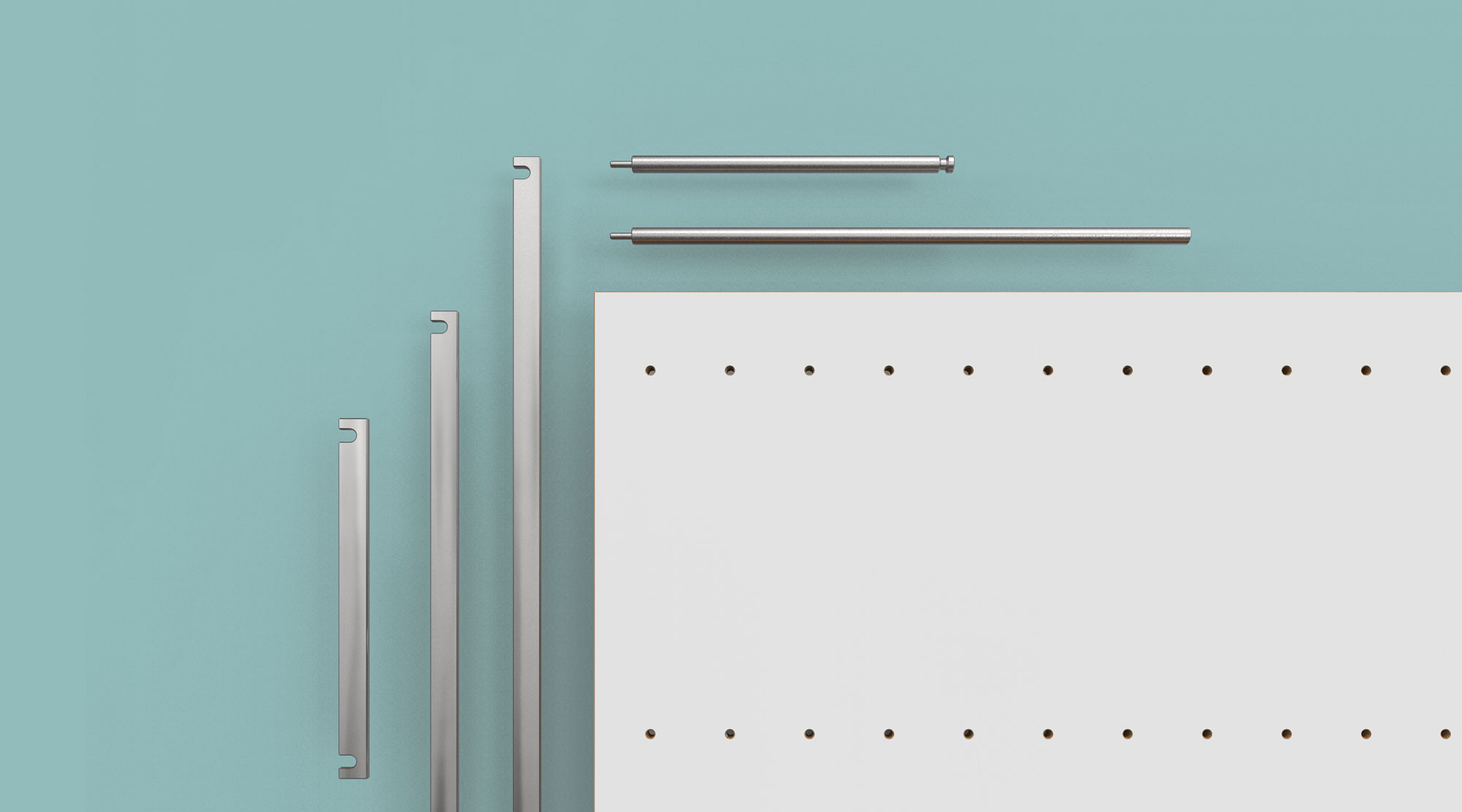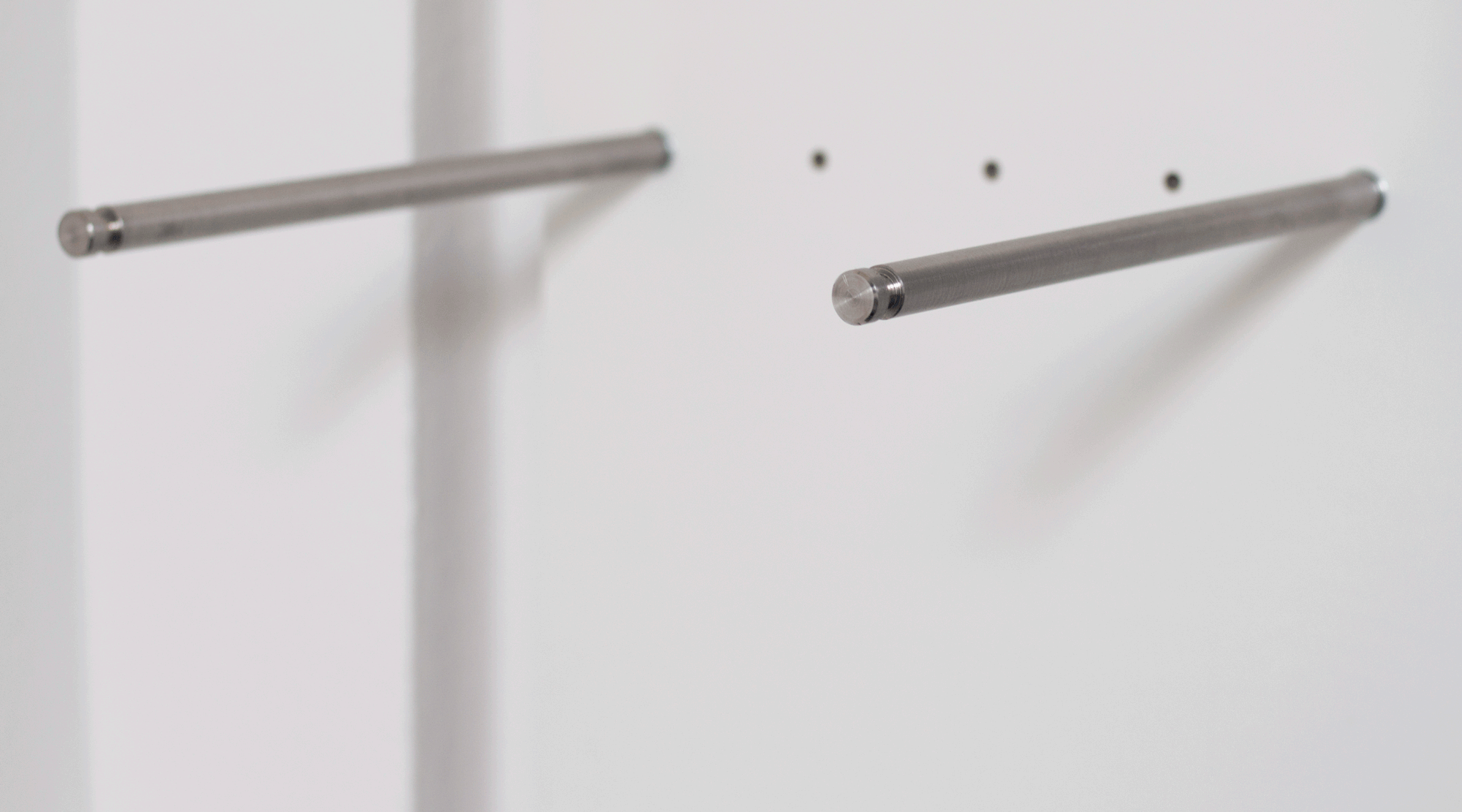 Sliding Mirror
The mirror can be moved so that, for example, underwear can hang hidden on the clothes rails. The side partition wall made of air-permeable fabric guarantees both opaqueness and drying of any laundry that may still be wet. When the mirror is open, there is also a drawer and shelf next to it for storing cosmetic and care products.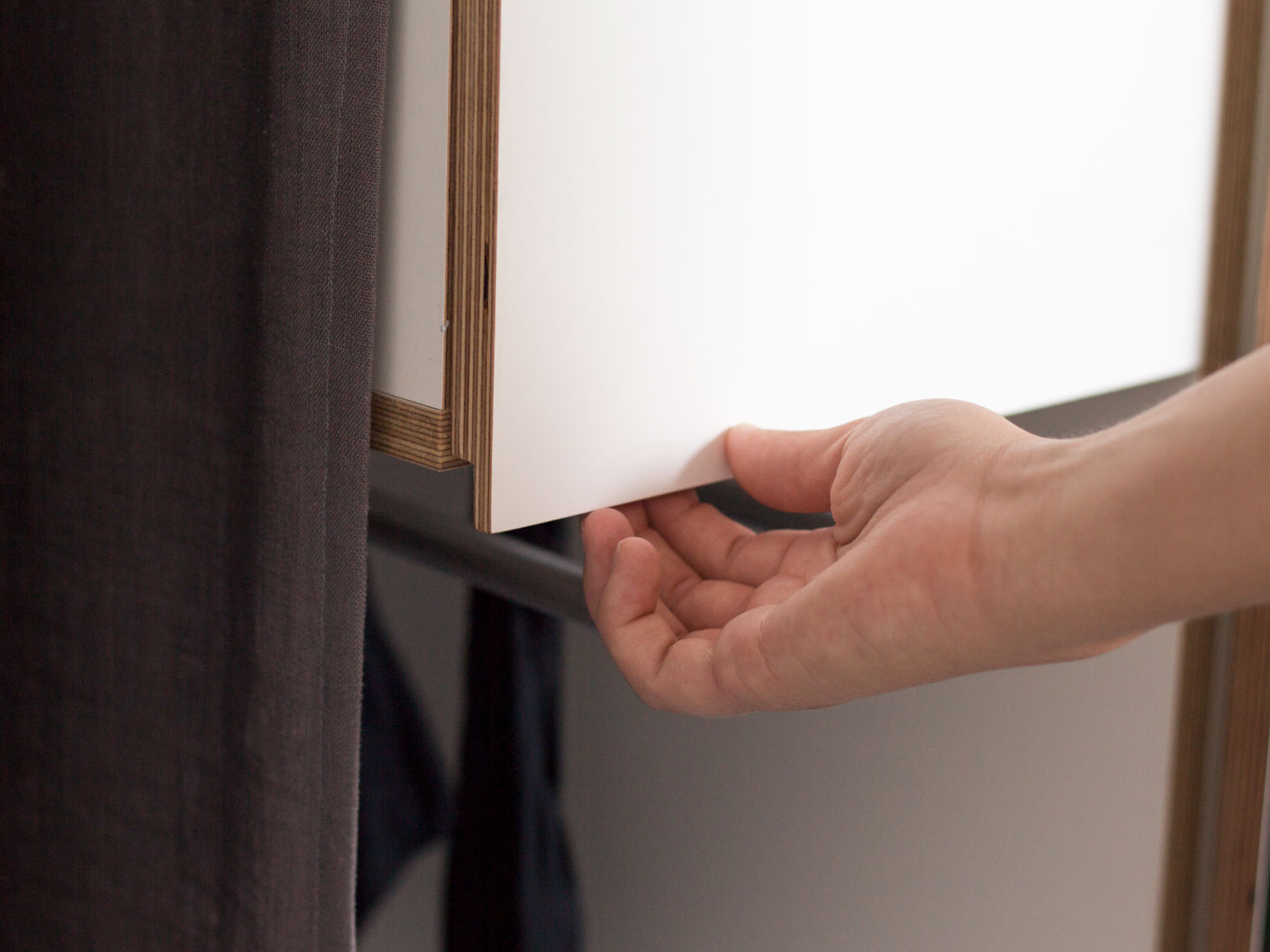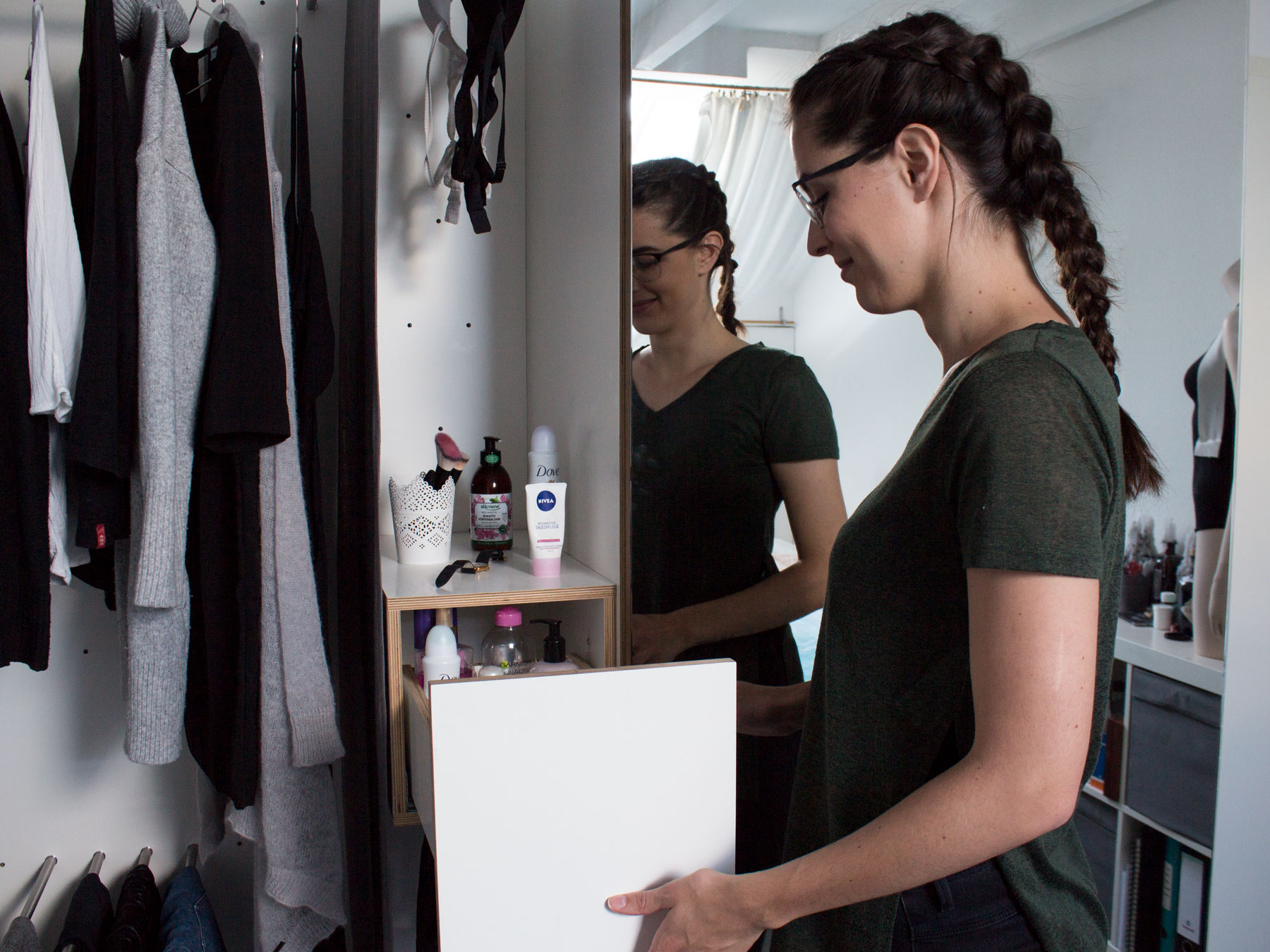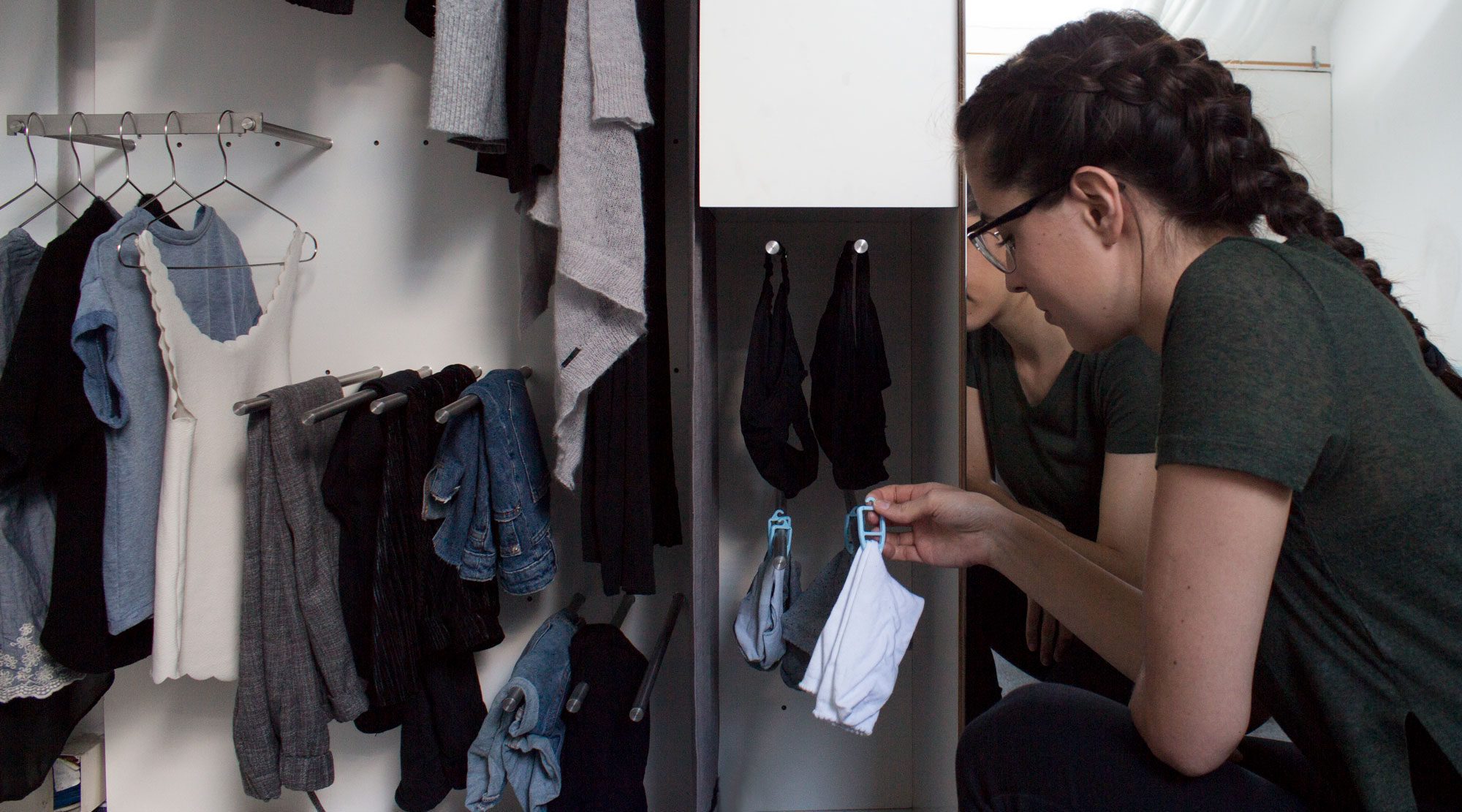 Hang | Dry | Store
Freshly washed clothes can be hung directly on stainless steel bars or hangers. For drying large laundry, such as towels and bed sheets, a clothesline can be attached between the rear wall of the cupboard and any other wall. These linen and also clothes which are rarely used, for example due to seasonal reasons, can be stored in the closed body of the cupboard.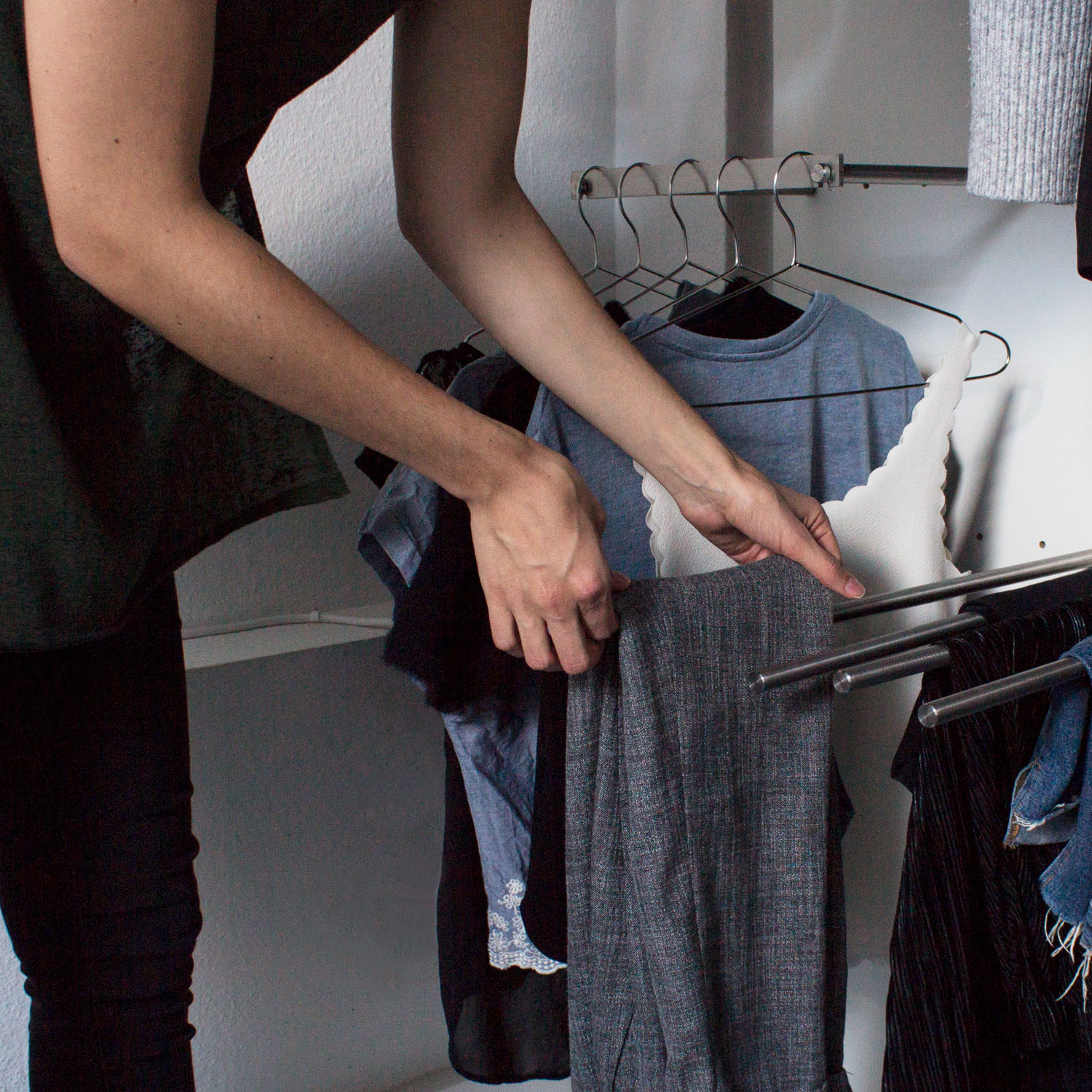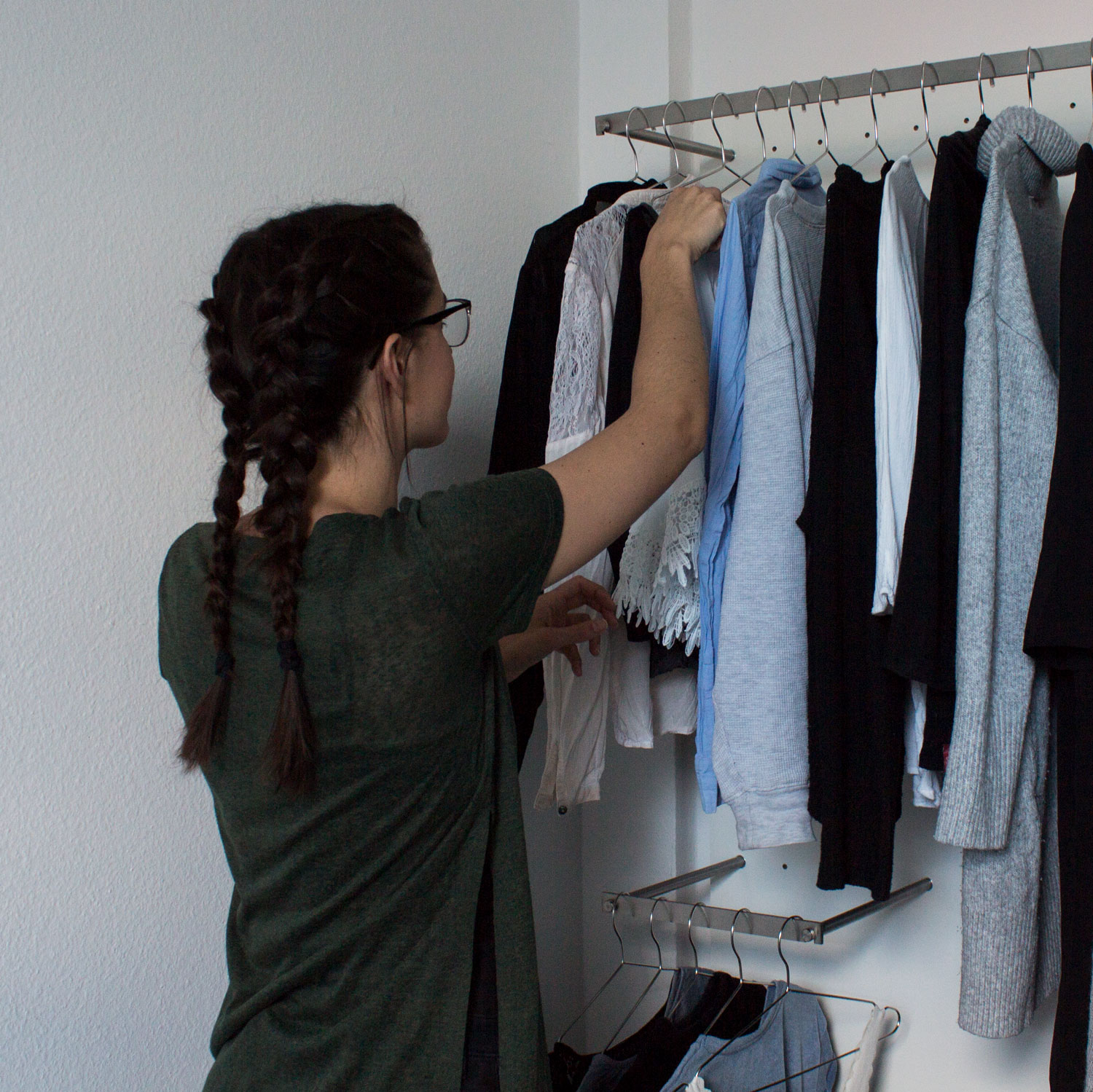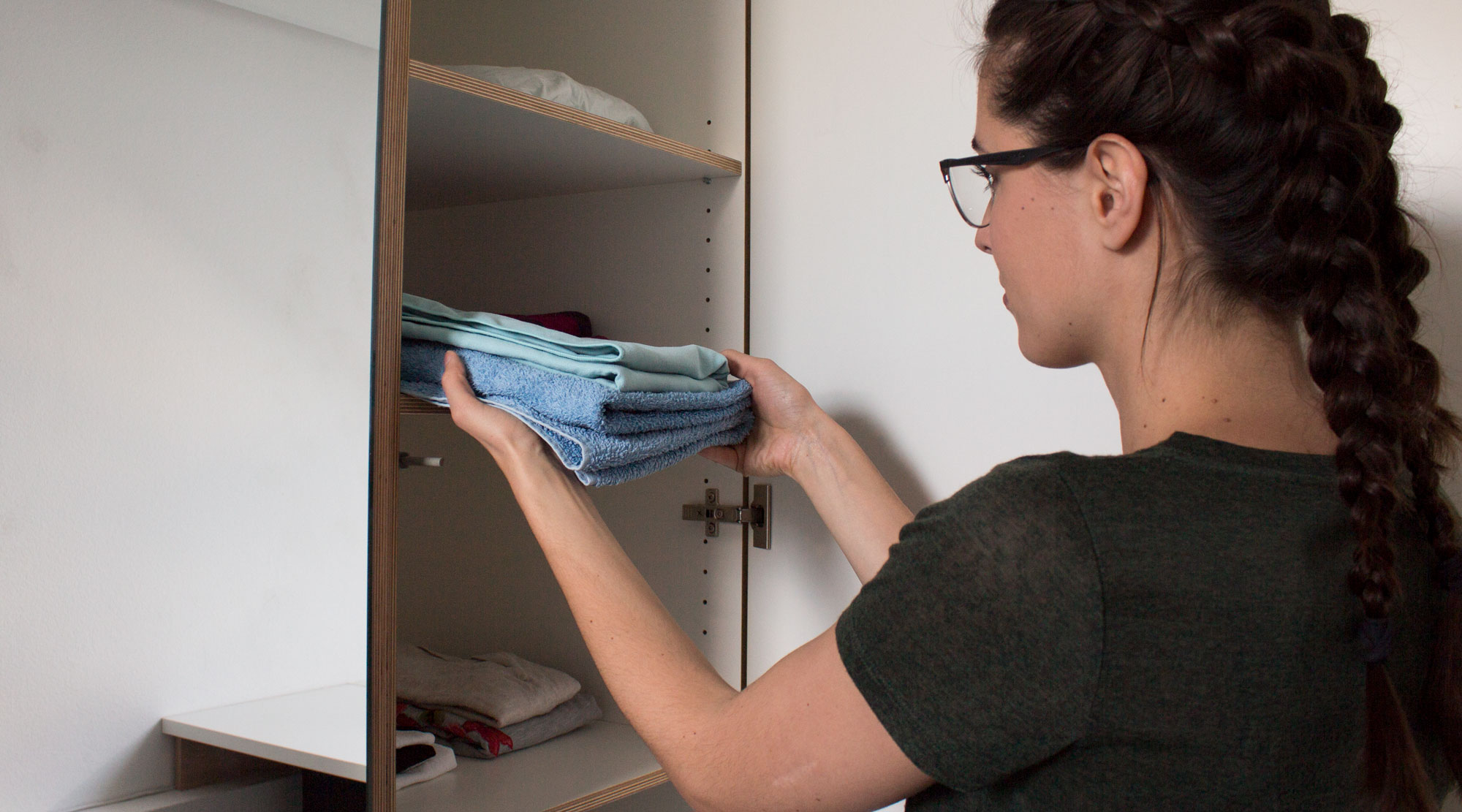 Laundry drawer
In the lower part of the body there is a drawer which is divided lengthwise into three areas. Each of these sections corresponds to the volume of an average washing drum, so that dirty laundry can be collected separately according to colour or heat. The front of the drawer is provided with a hole per section so that the laundry can easily be thrown in from the outside and is also ventilated. To remove the interior of a section, the drawer can simply be opened and the laundry unloaded from above.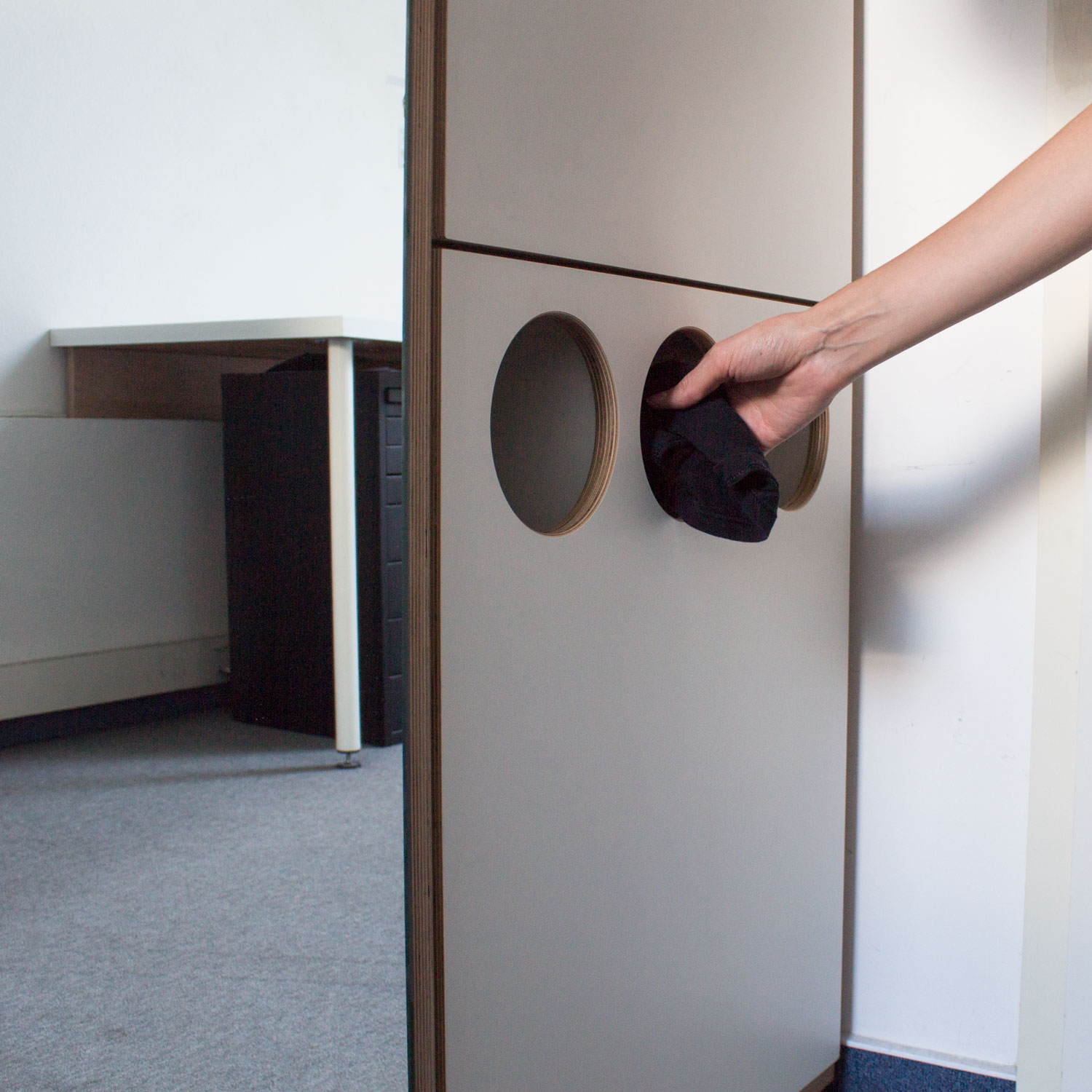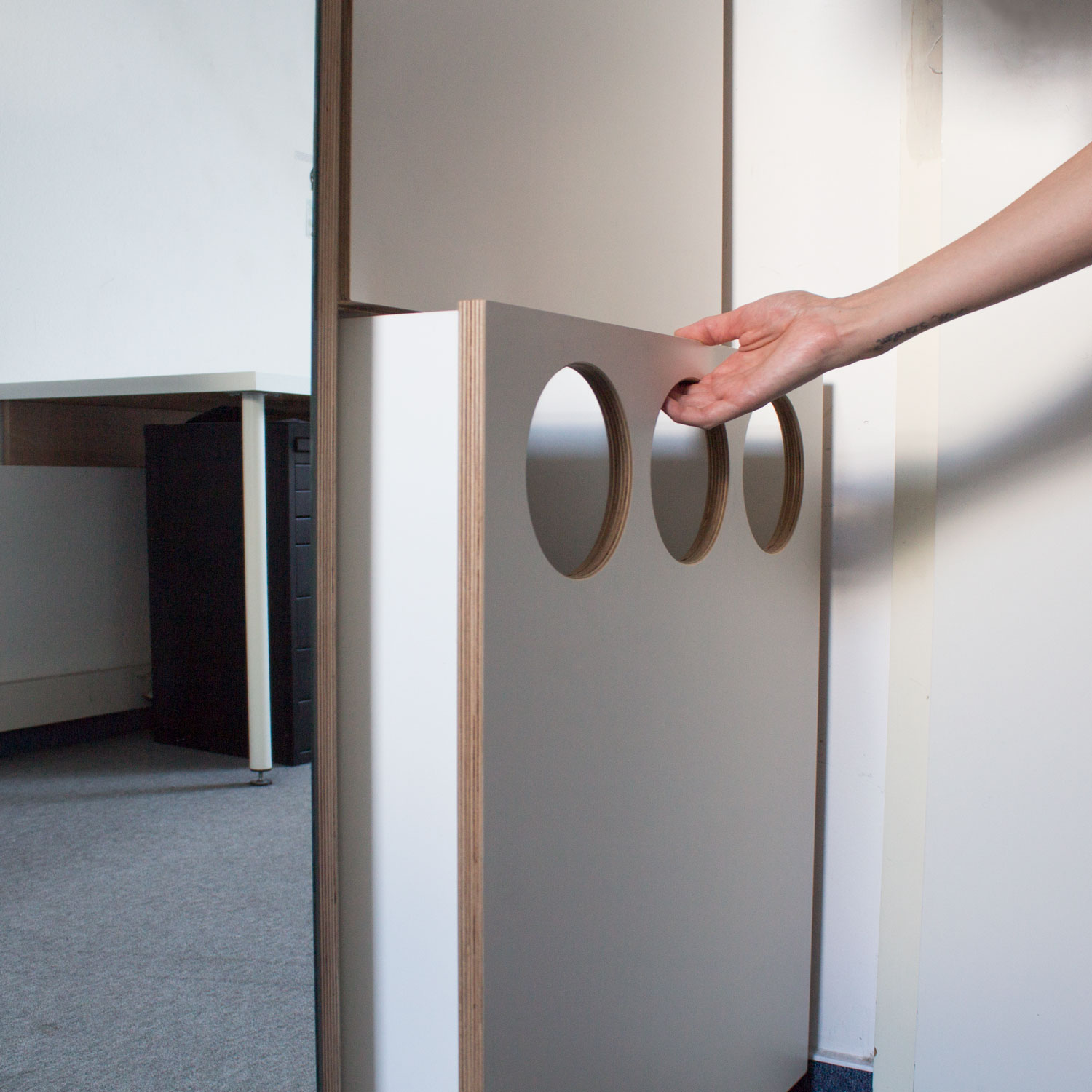 Reflection
Reflecting on the project Sècharmoire, I am first and foremost proud of my really very practical and time-saving closet. Since the project was created in my second semester and I didn't have much experience yet, I was able to learn a lot of new things, from conception, CAD and visualization to model making. In retrospect, I would have liked to pursue more courageous and innovative approaches.